MasterSpec Precision Ventilation Fan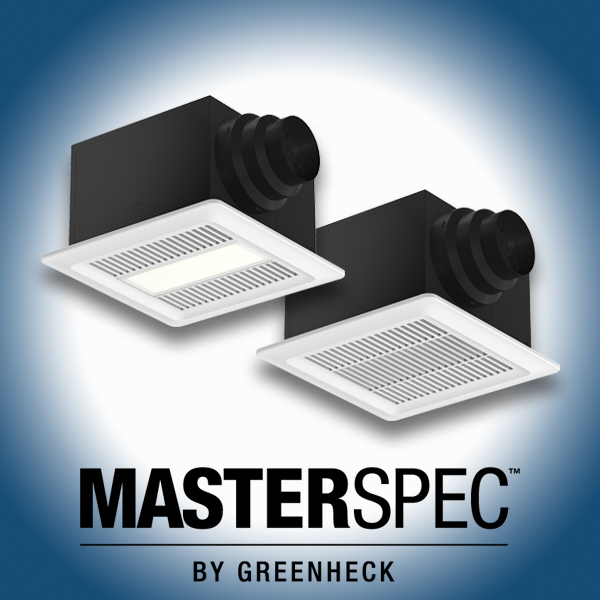 50-80-110 cfm fan powered by...

an EC motor with Constant CFM adaptive, variable-speed technology programmed to overcome the static pressure associated with common residential installation scenarios (0.4 iwg and above).

Featuring an exclusive built-in...

Precision Airflow Selector, allowing you to dial in the precise airflow (in 1 cfm increments) required to match your design or code requirements.

MasterSpec SP-AP series offers...

plug and play customization so you can easily customize your fan in the field with four optional USB plug-in modules (humidity, motion, CO2, and night light).
DOWNLOADABLE PDF's
---